Welcome to One-Punch Man Wiki
---
Navigation
Administrators • New Photos • New Pages • Categories • Help Wiki • Editing Guideline • Citing • Chatroom
One-Punch Man (ワンパンマン Wanpanman) is a Japanese webcomic and manga series created by ONE. The webcomic started in July 2009, with more than 10 million total views and 20,000 hits per day. Sheuisha's Young Jump Next picked up the series, as well as commissioned Yusuke Murata, (known for Eyeshield 21) to draw the series with the original writer, ONE. Please feel free to contribute to our site and help us complete our goal to build the most informative site for everything related to ONE and Murata and their manga, OnePunch-Man.
For those who want to write their own fanfic, there is a separate wiki for all kinds of One-Punch Man Fanfiction: One-Punch Man Fanon
---
Characters
---
Videos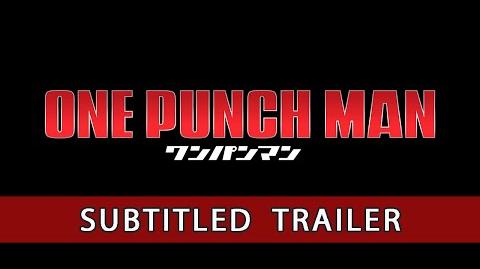 ---
Poll
What was your favorite time Genos got rekt?
Which is your favorite Manga/Webcomic arc?
---
Affiliated Wikis
here
.
This Wiki uses mainly One-Punch Man Manga and Anime information, all Webcomic info should be counted as spoiler
WikiaAnime Twitter feed
One-Punch Man Facebook
Recent Blog Posts
Create blog post
SPOILERS BELOW

.

.

.

Hyping up for the MA raid, the manga has been showcasing the powers of the S-Class heroes. so far we have yet to see zombieman and darkshine in action. when and how do you think they'll be incorporated into the manga storyline to lead to the MA ra…

Read more >
See more >
Ad blocker interference detected!
Wikia is a free-to-use site that makes money from advertising. We have a modified experience for viewers using ad blockers

Wikia is not accessible if you've made further modifications. Remove the custom ad blocker rule(s) and the page will load as expected.